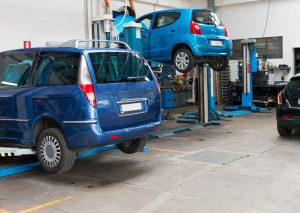 It goes without saying that steering and suspension systems are among the most crucial components of a car. Here at Super Sound and Security, we know that the importance of effective and reliable suspension systems grows manifold when it comes to 4X4 trucks, off-road jeeps and SUVs and all-terrain vehicles (ATV).
We carry the largest selection of suspension LIFT kits sourced from some of the most reputable brands in the automotive industry. Our Lift Kits are designed to the highest standards to provide additional height to your SUV or truck by increasing fender clearance and also, allow for bigger, wider tires.
It goes a long way in adding to the vehicle's road-holding, handling and braking ability for required safety and driving pleasure, irrespective of the driving conditions and surface, along with keeping the drivers and occupants comfortable and well isolated from shocks, bumps and vibrations, providing a quality ride over and over again.
The top-of-the-end suspension lift kits offered by us are crafted to absolute perfection that provides your ride a beefy, imposing style coupled with unmatched handling and terrific ground clearance. They are made from the top quality materials and hence, they can easily withstand heavy load and can work even under the most challenging conditions.